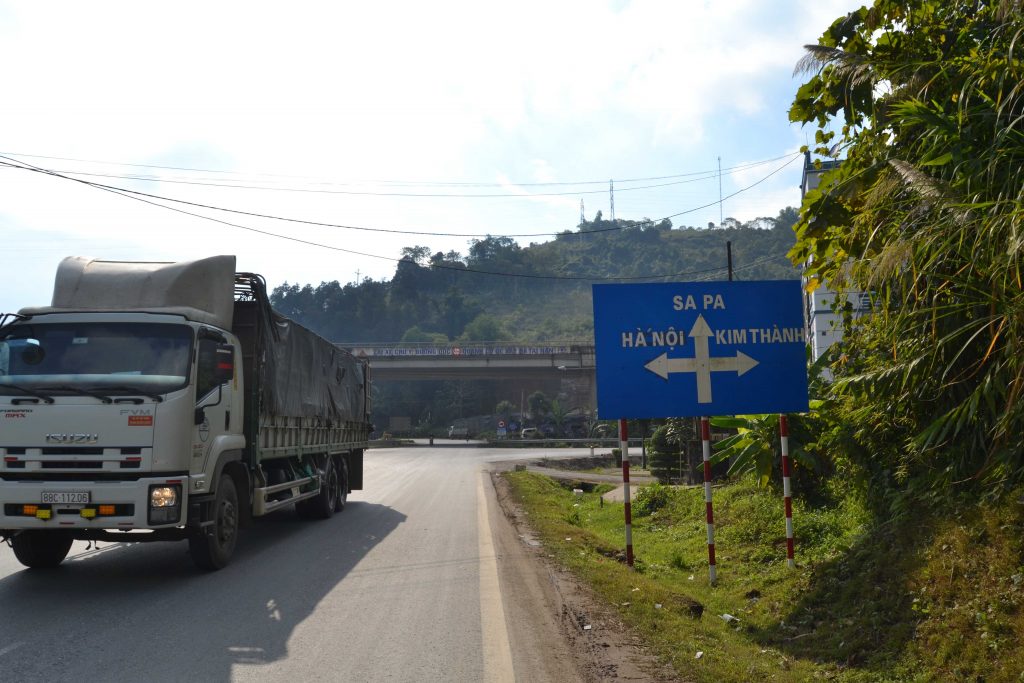 Vietnam seemed to me like a sweet version of China, the people are nice and they haven't built everything up with skyscrapers and motorways. And there are tourists! At least on my first day after a long an fairly steep climb to Sa Pa. After that I didn't see any more foreigners.
Sa Pa is famous for its rice terraces and I have to say that compared to China in Vietnam the rice terraces are really built with more sophistication. But to be honest, I didn't see a lot of them as it got foggy up there in the mountains, the dense clean kind of fog. I can confirm that a 10% downhill slope in this fog is a scary experience.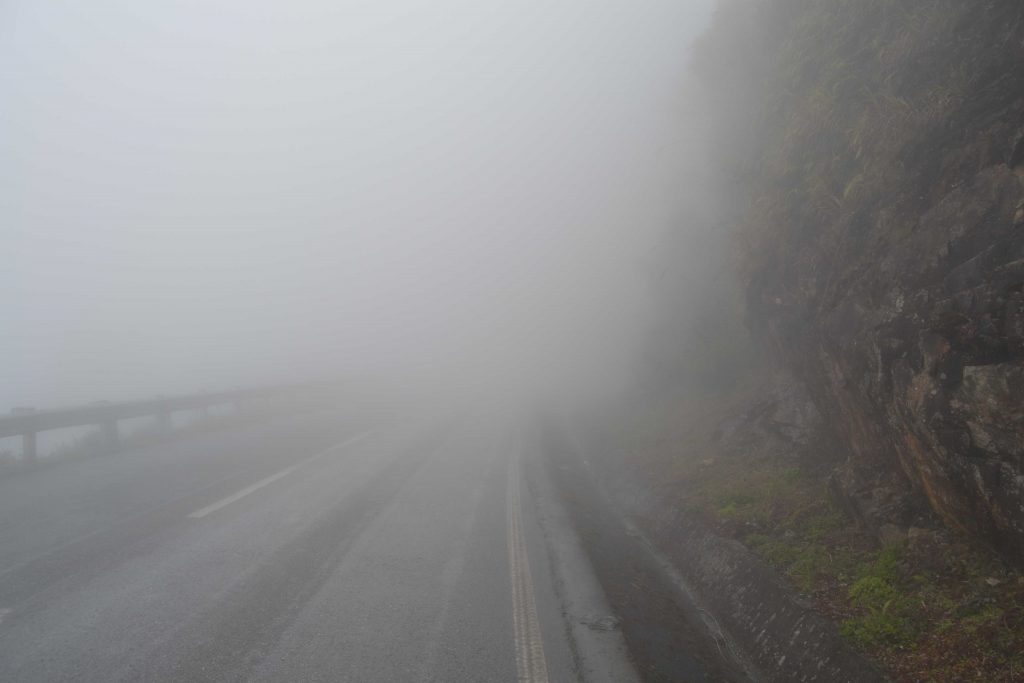 In general the roads in Vietnam are incredibly steep, but worth the effort once the fog is gone. And yes, even after 12000km cycling you can still get aching muscles.
These guys stand around everywhere and stare at you with their silly faces.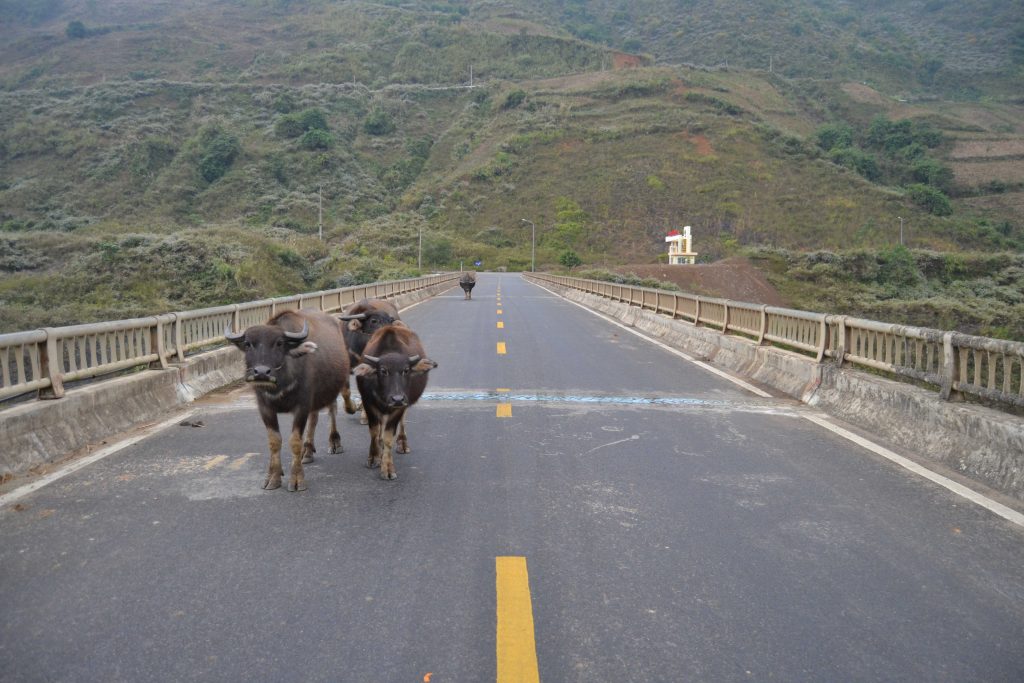 Up here I spent new year eve in the rain. I guess the party was somewhere else and look, on the next morning the rain had even stopped. Welcome 2018!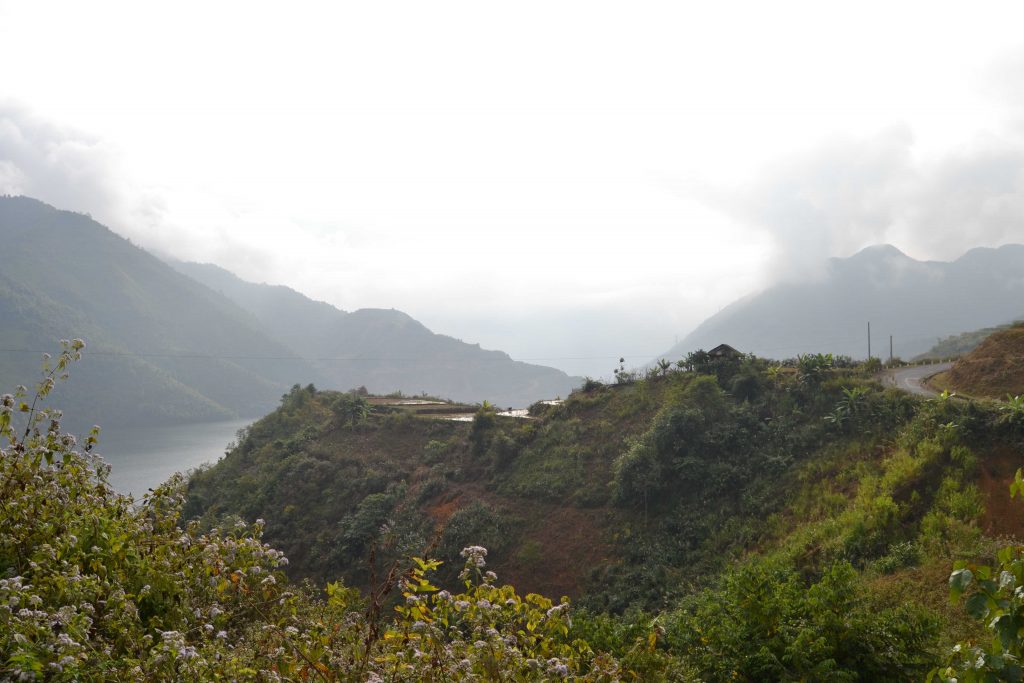 It hard to believe how steep roads can slow you down. Everytime I finally arrive on the top soaked in sweat and out of breath I think, now the downhill will be easy. But then I have to pull the breaks as hard as I can and even brake with my feet sometimes because otherwise I would run straight into the next wall of rock or even worse fall down the cliff into the valley.
My best friends from the international anti-cyclist conspiracy are also in Vietnam but mostly it's really cute Vietnamese kids standing on the side of the roads and and wave "Hello!"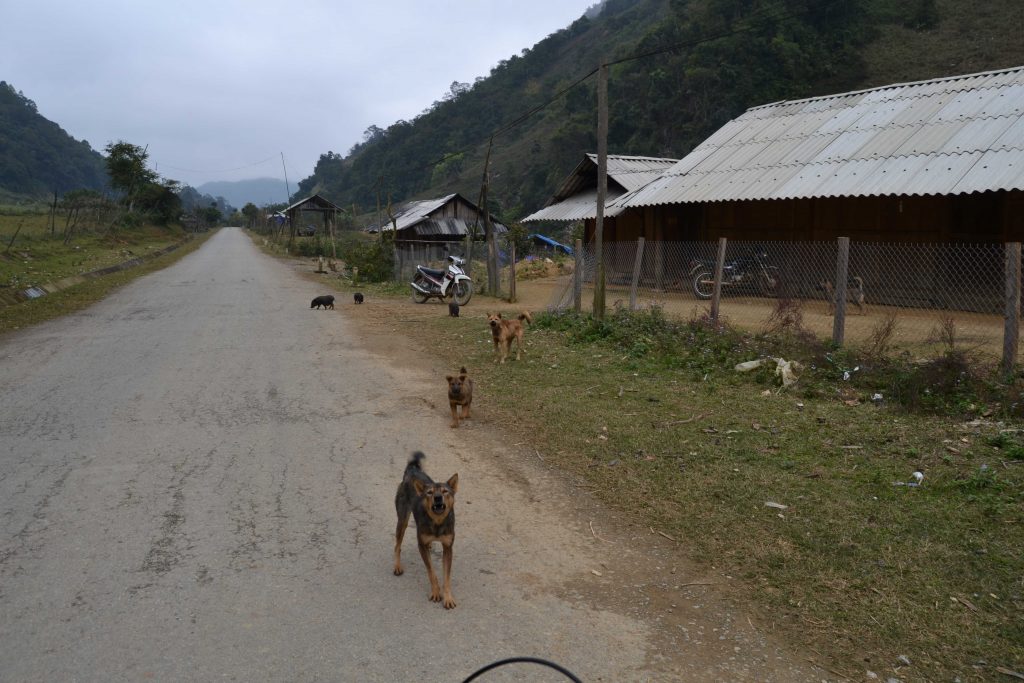 What a beautiful and quiet time Vietnam. Probably I've not seen the most representative part of the country since I was only in the very north but it was very relaxing (at least mentally). Next stop is Laos.