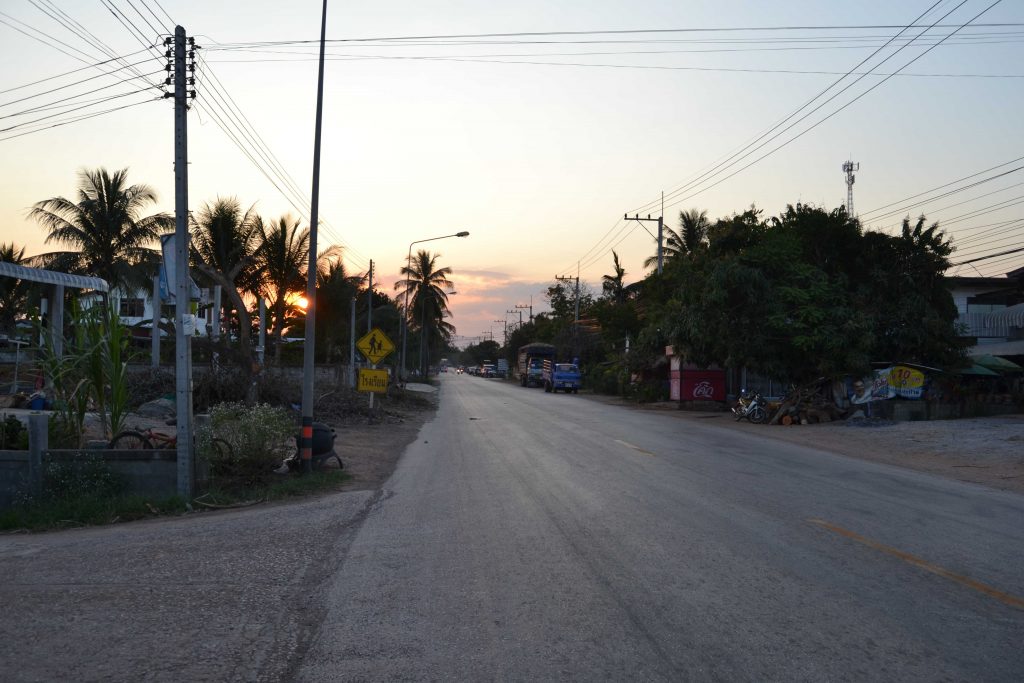 My first impression of Thailand was that it was spectacularly unspectacular. Flat, hot and light traffic on pretty well maintained roads – perfect cycling conditions and I got back to my old speed.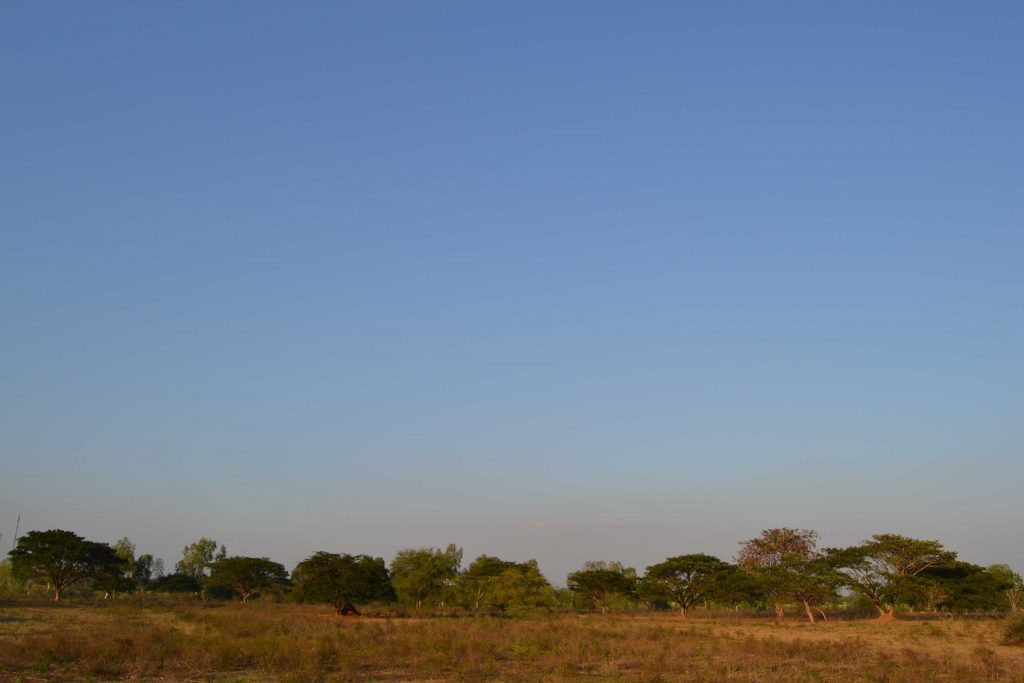 There is really not a lot to see as you ride for the first 400km almost only through sugar plantations. I read on Wikipedia that Thailand is the world's fourth biggest producer. So, 80% of the traffic are trucks driving around sugarcane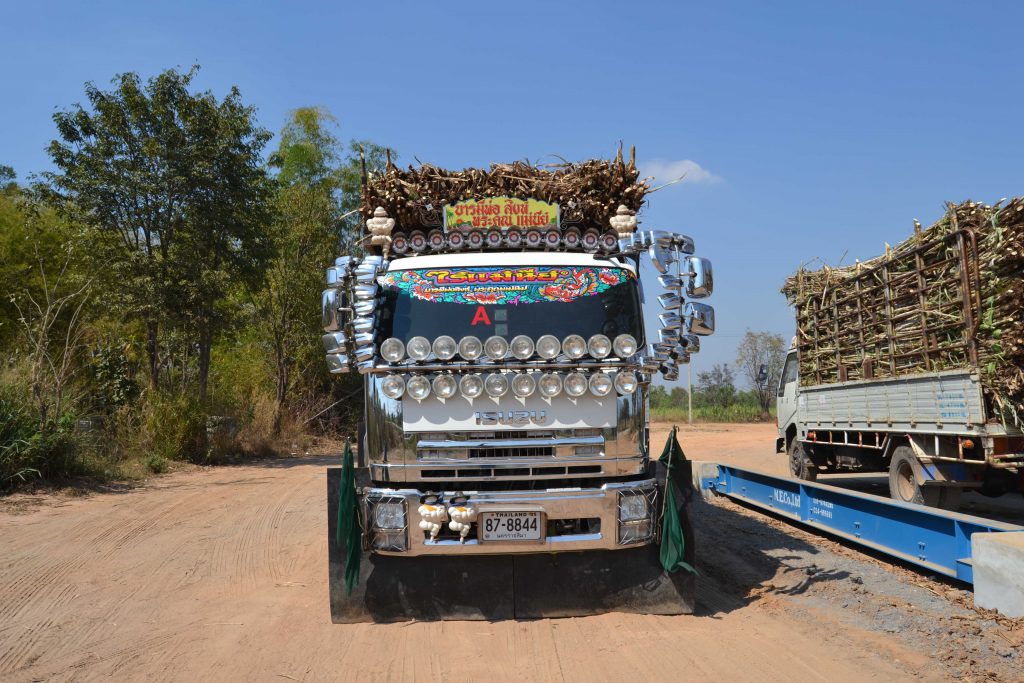 Camping conditions are excellent, only when I had a scorpion next to my tent on my second night I thought I might be a bit more careful in the future. I also ran over a few snakes on the road and met some really nasty insects. However scorpion ran away before I could take a picture but I met him again a few days later on Khao San Road in Bangkok. This guy stayed two nights with me in the tent before I found out that he was not as harmless as I thought, then Skolopender had to move out.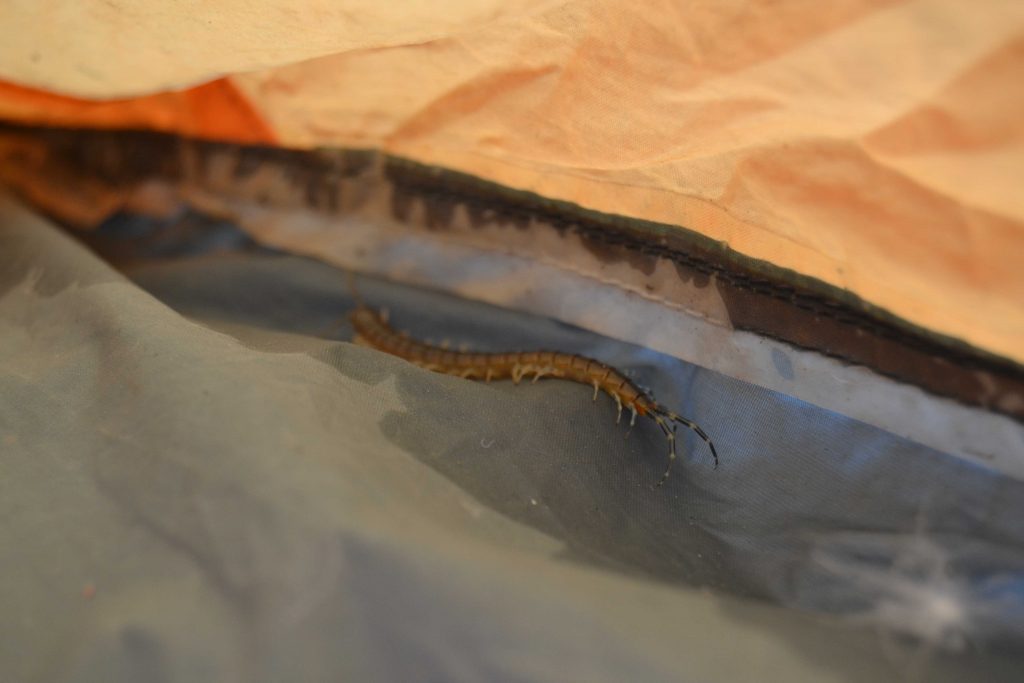 About the food: Like in Laos you can't expect a big variety in rural, non-touristy areas but at least the soups are tasty, still a little small though.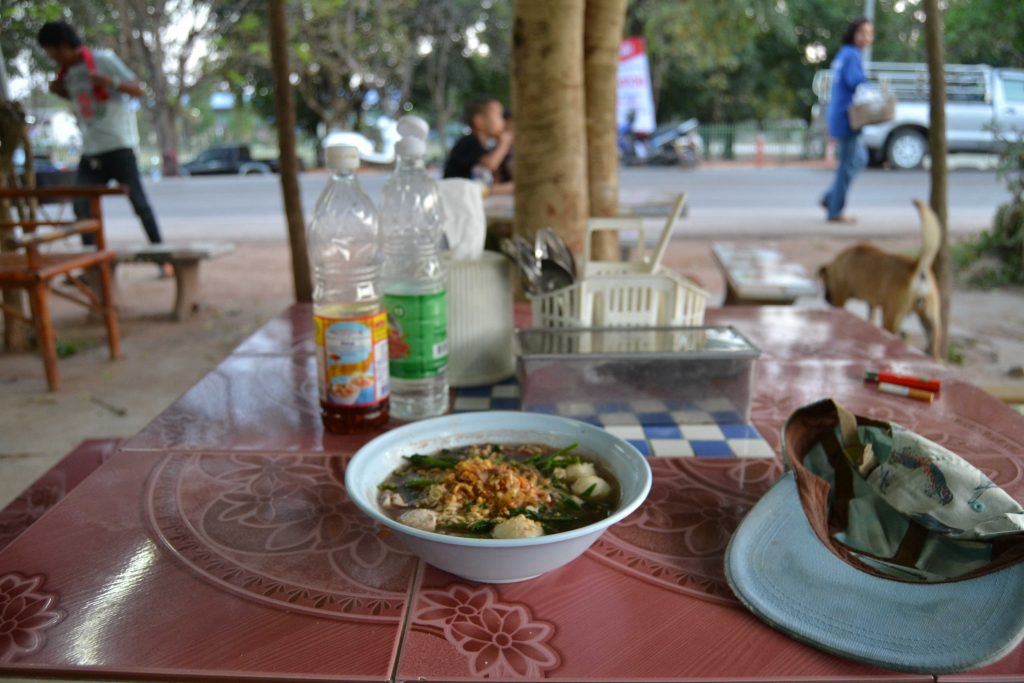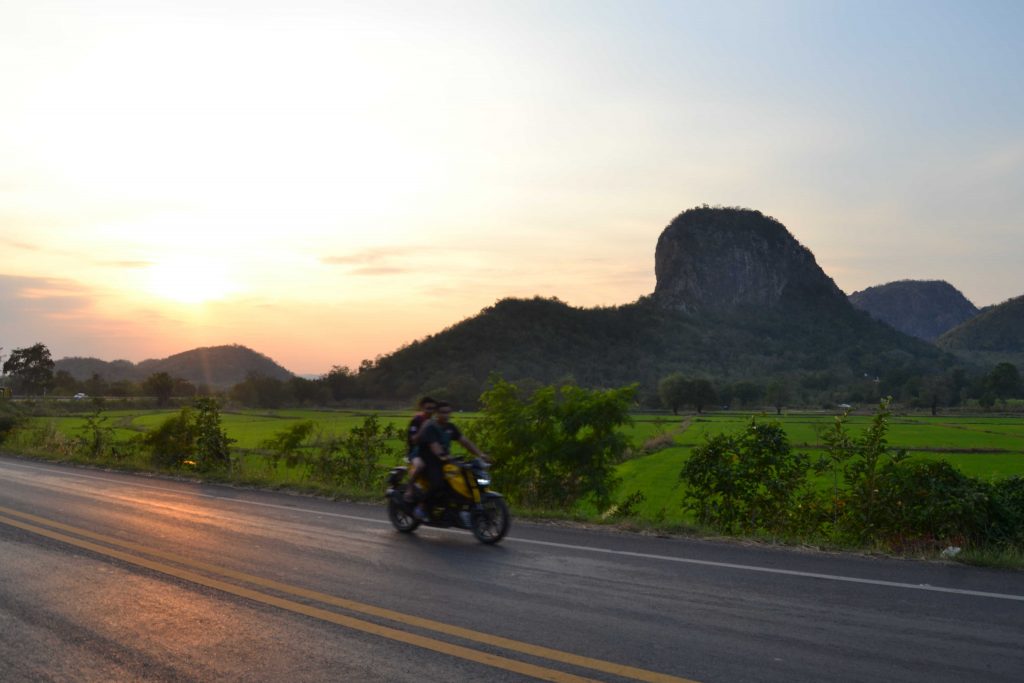 I already knew from other cyclists that cycling into Bangkok was not going to be fun, so when the busy traffic started 60km outside of the city I decided to get it over with quick and made the 190 kilometers full. So, I arrived in Bangkok at 22 pm totally wrecked, slightly sun-burned and with my shirt stiff from all the salt. I think I drank 9 liters of water on that day.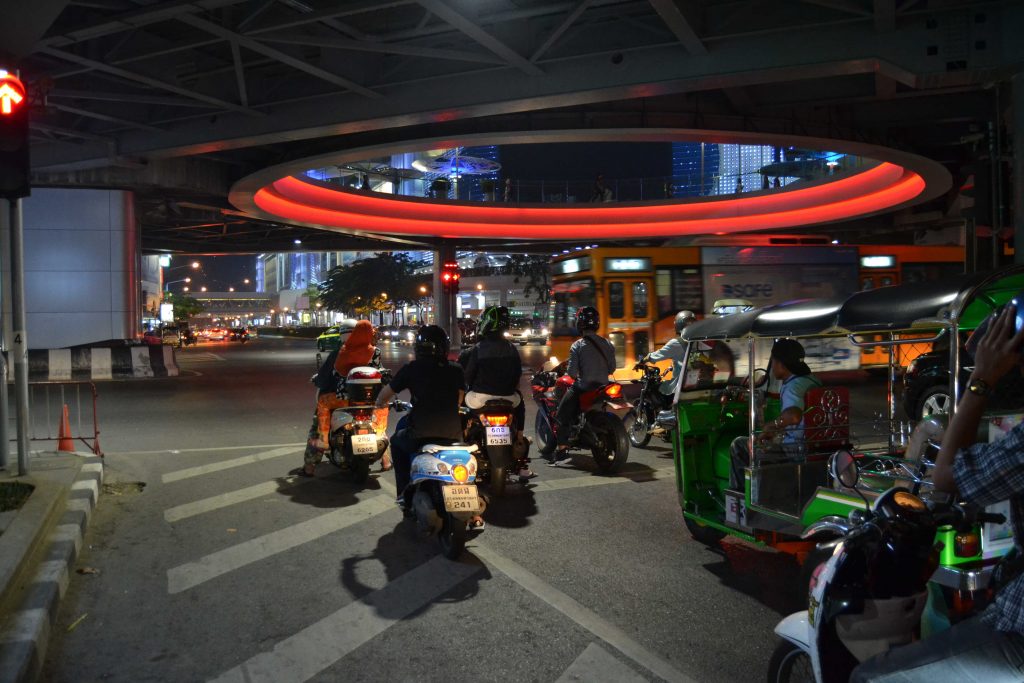 Cycling in Bangkok I spent a lot of time waiting on traffic lights in between a crowd of motorbikes, smelling their exhausts. But while I found it terribly hot for Thai people it's winter and some of them even wear jacket and jeans. This is in China Town on the way out of Bangkok.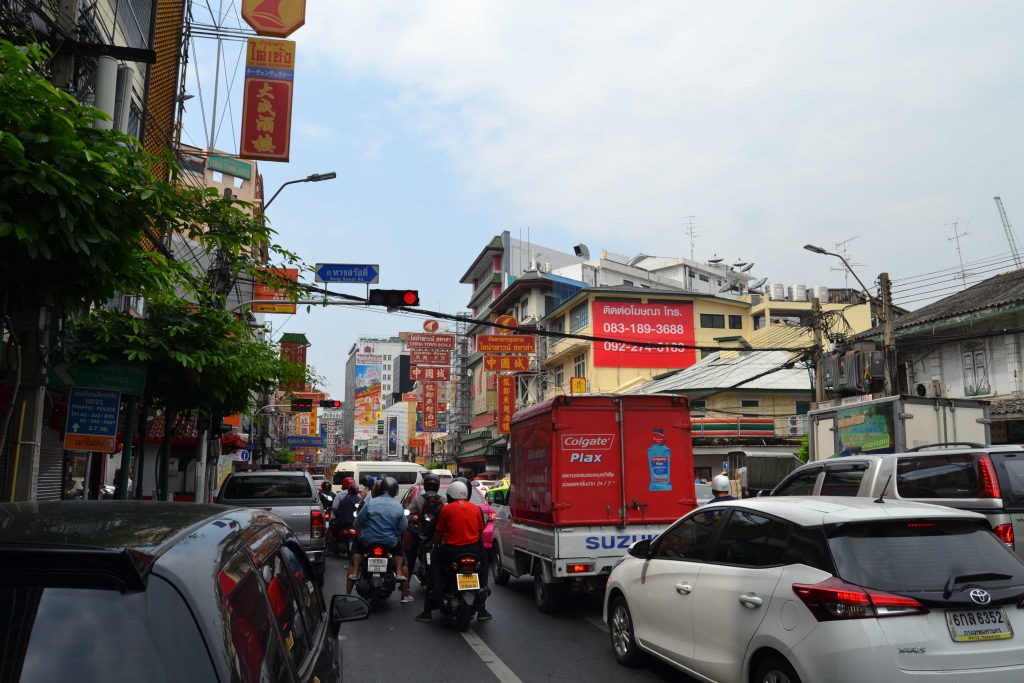 This is also on the way out of Bangkok. I think it's a Buddhist thing to put food sacrifice somewhere on the road. They even put a straw, nothing halfway!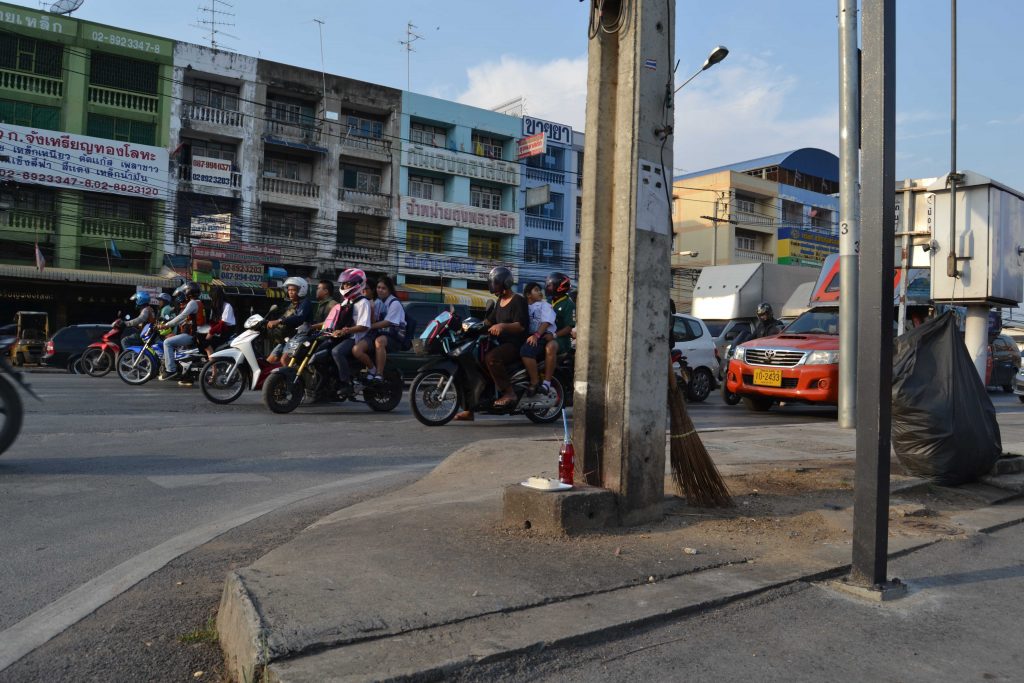 Mother nature decided to provide me with a decent head wind for the next 500km (and still ongoing). Here in the salt fields south of Bangkok, totally exposed to the wind and no shade at all. I have to mention that this wind was around 30 degrees, so not refreshing at all.