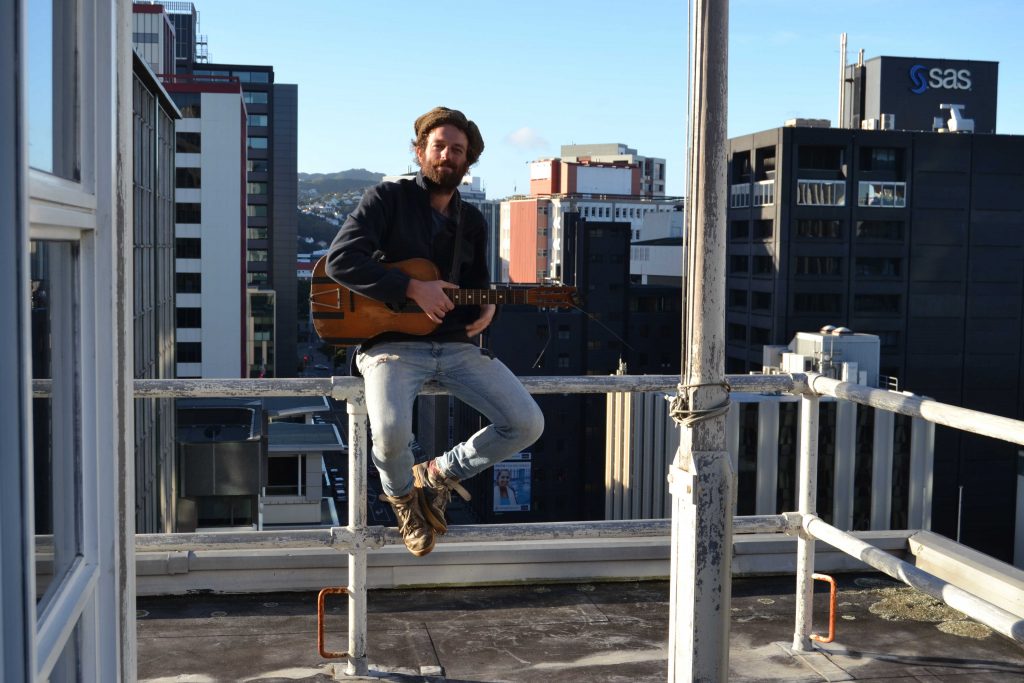 The cycling part was over but my mission was not accomplished yet. From Melbourne I flew to New Zealand to record an album with all the songs I had written along the way.
This is the little hut where I stayed for 10 days while I was recording. With no electricity and no heating but with a sign saying that it is under video surveillance.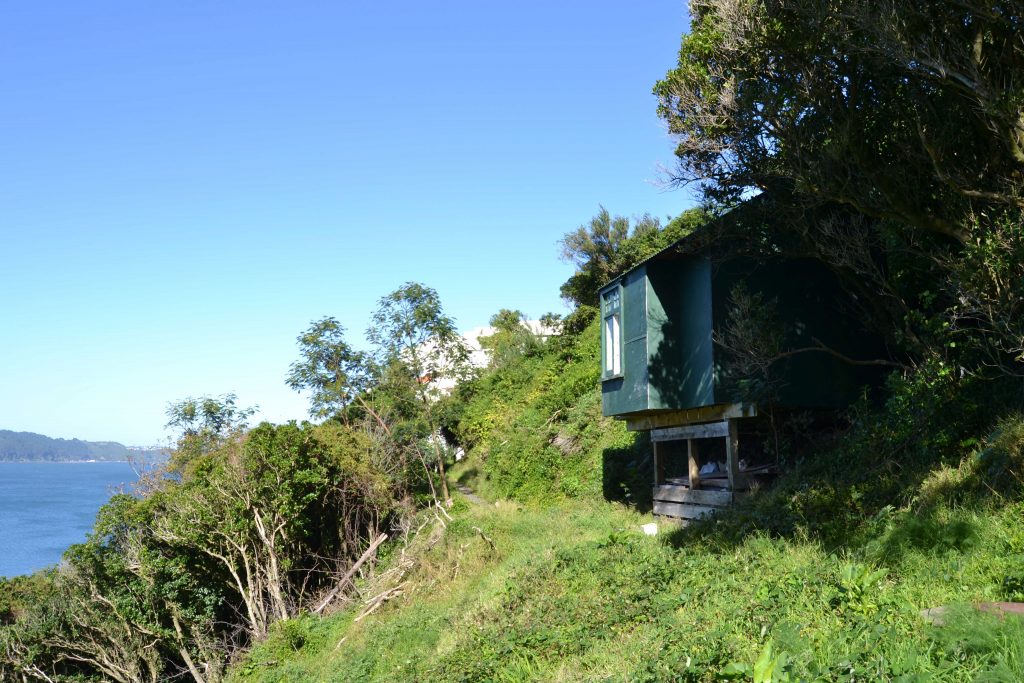 Here's Benni and George, they's still building the studio I was recording in, but for a Singer Songwriter it was already equipped. Oh yes and the studio is by the way on top of a skyscraper…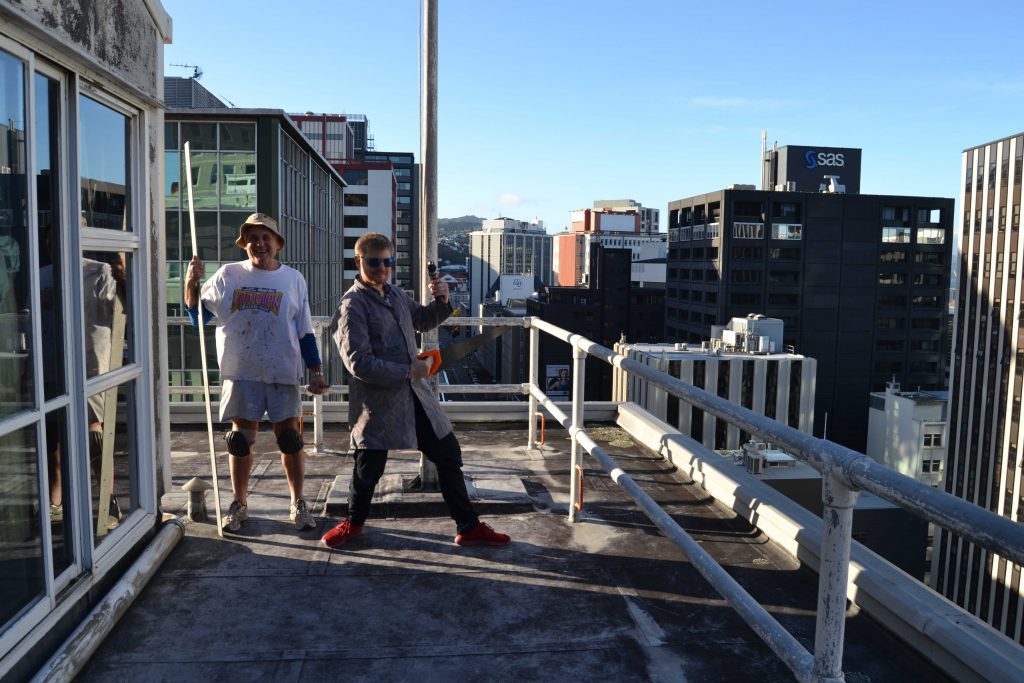 There's not a lot of photo evidence of our studio time but we were working pretty hard and concentrated on the the recordings and also to get everything working.
We wanted to do the recordings all analog but soon realized that this would be more complicated than we expected. We had four Tape machines and three of them turned out to be broken. And not only the machines were a problem, also the tapes had suffered from laying around for a long time. After four days of repairing old gear we eventually recorded everything digital.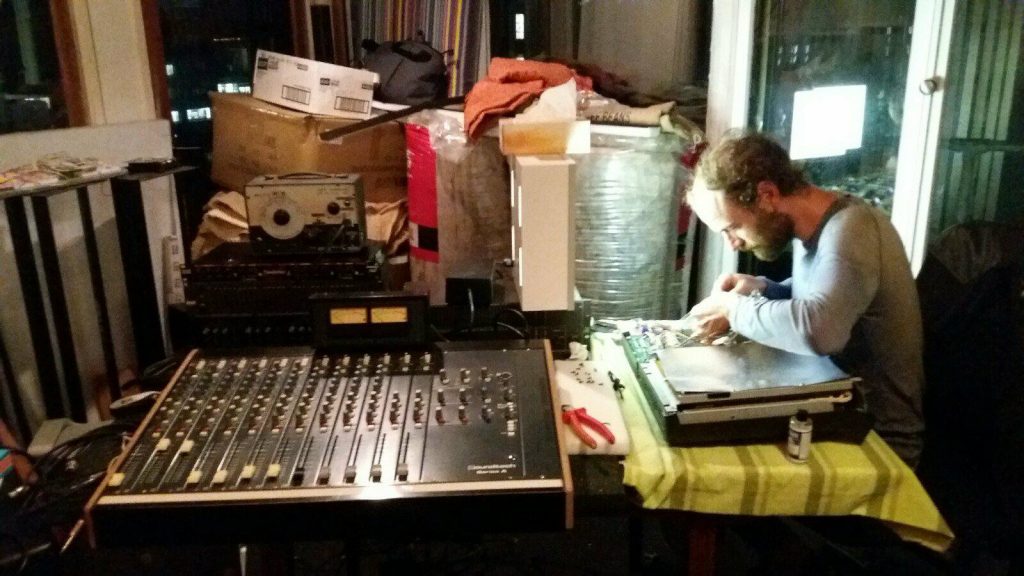 So, if you happen to have tons of old audio gear in your shed I strongly recommend to borrow it to somebody who uses it (most likely in a cleaner and dryer environment). After 10 or 15 years in a storage you can throw away most of that vintage gear and that's a shame.
After 10 days I had (almost) everything recorded and it was time to pack my bags. Here is all the stuff I live from for one year. Most of it is so heavily used that I don't even know if it's worth taking it home, but I'm a sentimental person…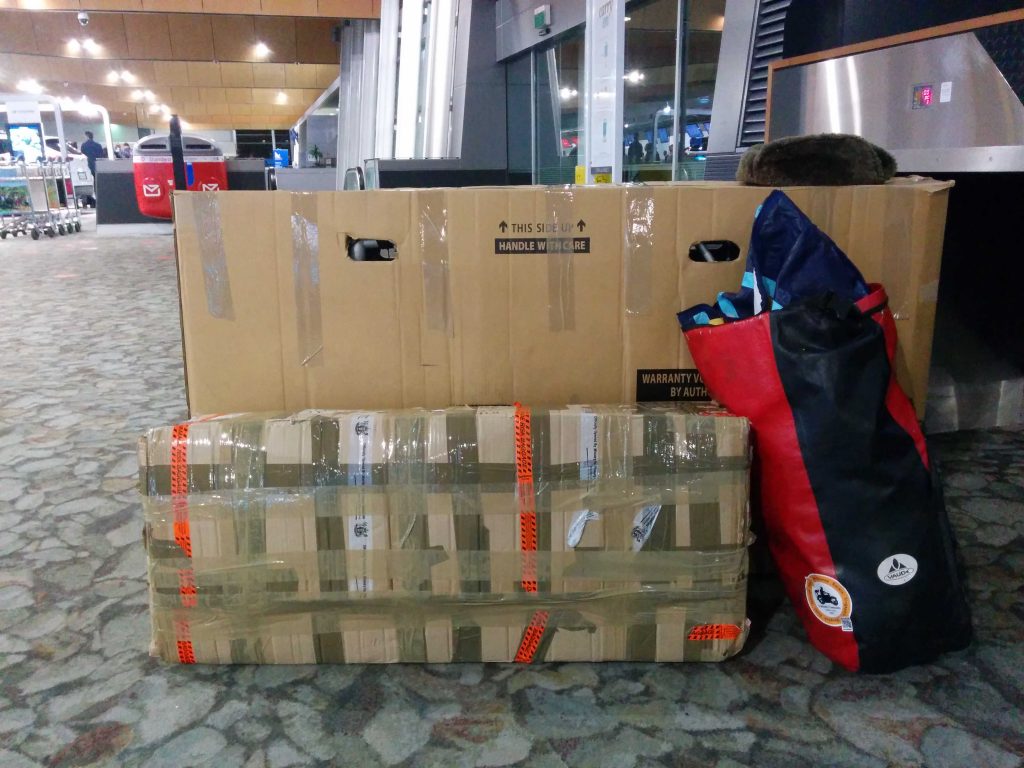 This is already on the way back during a six hour stopover in Sydney, just enough time to have a little cruise through the harbor before my flight to Berlin left. So, after one year of cycling and playing my music to strangers places I will finally be back home. What a trip!